One thing this project is doing for me is opening my eyes to things I would have just not paid too much mind too. Now I am taking pictures of everything, LOL.Like my drive to work. Just my little everyday things.
As my week goes on, it gets a little harder for me to get to the computer and blog my pictures of each day. But when I do I will catch them all up. So, you will see a few days posted today!!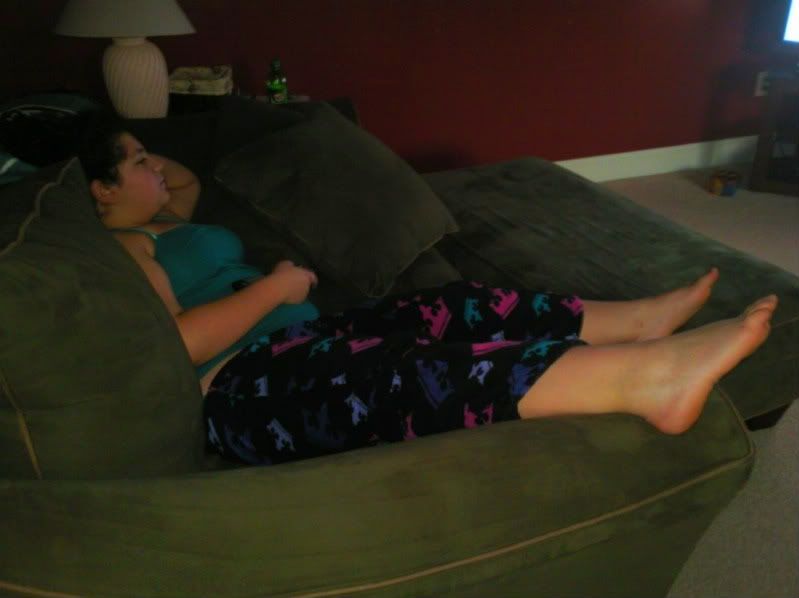 This is my girl!! Saturday morning. Enjoying first access to our new 42 inch television, barely a week old. Everyone wants to make sure they get to it before anyone else!!